This Student Counts Drugs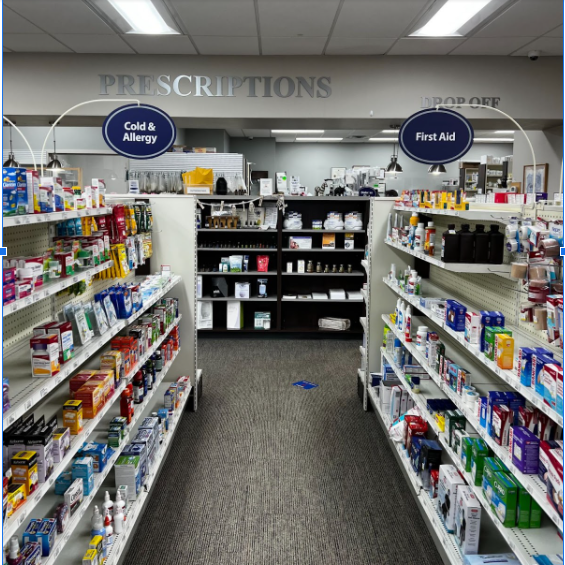 Wauwatosa West high school students have a variety of jobs; working for the recreation department, operating the deep fry station at fast food restaurants, and restocking the shelves at Sendiks. For junior, Connor Weishaar, his part time job involves counting drugs at Swan Pharmacy. 
"I work as a cashier helping customers, I open and close the store, and I help count and refill prescriptions," he said.
Weishaar has been working at Swan Pharmacy, on the corner of Swan and North Avenue, for about six months. He says his choice to work at Swan wasn't random.
"I choose Swan over other jobs because I am interested in the healthcare profession so this would be an introduction to the medical field" Weishaar said. 
To coordinate with his school schedule, Weishaar is only scheduled for three days a week.
"I typically work three days a week. I usually work one weekday for three hours after school.  On the weekends I work both Saturday and Sunday (for) six hours, open to close, usually with two to four other people" he said. 
Growing up in the neighborhood surrounding Swan Pharmacy, Weishaar became familiar with the other workers, making his decision to apply for a job much easier.
"I have been a customer at Swan for years and many of the people there are so kind.  One of the pharmacists who works at swan also lives on my block and she was the one who led me to fill out an application" he said.
After identifying an interest to work there, Weishaar then went through the application process.
"You had to fill out questions about yourself, what school I go to, previous work, etc.   When I dropped off my application, I went to talk to the owner/Pharmacist about my application and he went over my application and talked about school and my availability" he explained.
In addition, the medical nature of Weishaar's work environment required him to do a little more than what is included in a typical teenage job application.
"After I was hired, I had to fill out a packet about HIPPA (Health Insurance Portability and Accountability Act) guidelines and what rules I have to follow, what I can or cannot say, (and) how to keep patients' information confidential" he said. 
Overall, Weishaar has enjoyed his time at Swan. He enjoys the people he works with, and he appreciates how diligently COVID precautions are applied to his workplace. 
"I like my job a lot.  Also because of the pandemic, we still have mask requirements because we are a healthcare facility" he said. 
And even though he doesn't get to wear a lab coat, Weishaar has no plans of finding a new job anytime soon.
"All of the people I work with are so kind and many of the customers are as well. I just enjoy working there".