Wauwatosa School Board Limits Public Comment Ahead of Vote on Earlier Date for Full In-Person Instruction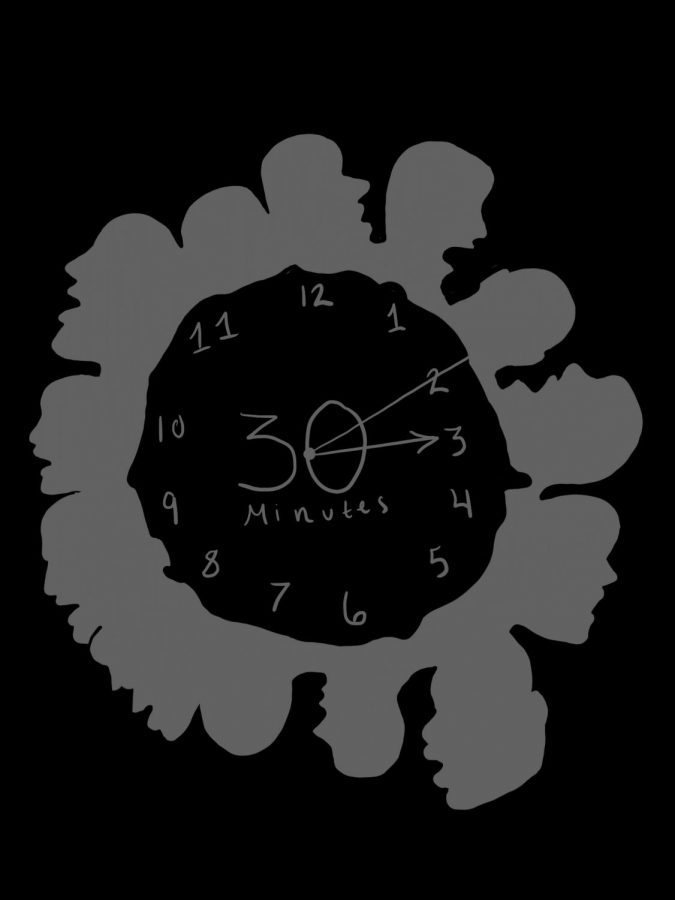 The Wauwatosa School Board will meet in a special session on Friday, Feb. 19 at 5:00 PM to vote on a proposal from Superintendent Dr. Phillip Ertl for all middle and high school students in the phase into learning model to return to 5-day in-person learning starting March 2 instead of April 5. 
Dr. Ertl communicated his intention to change modes of instruction in an all secondary staff meeting on Wednesday, Feb. 17.
A notice from School Board President Dr. Eric Jessup-Anger was also sent to Wauwatosa families indicating that the public comment preceding the board's vote during the special session would be limited to 30 minutes.
An email sent to school district members on Feb. 18 said the shortened public comment section will "allow the Board to hear from the community while being able to discuss and make decisions earlier in the evening than in previous meetings."
The recent district announcement to revisit a return date of March 2 came as a surprise to some students worried about the possibility of the quick change in instruction format.
"It is surprising and a bit frustrating to me that the decision is being reconsidered because the April date was picked for the very purpose of not having to have another meeting," said Wauwatosa West Junior Nora Rommlefanger.
Rommlefanger is one of four non-voting high school student school board representations.
"Something myself and a lot of students advocated for at past board meetings was simply consistency and if the decision is changed I think many people will feel unprepared going to 5 days so suddenly," said Rommlefanger.  
The Wauwatosa Education Association Union Wauwatosa West building representative and teacher David Keech noted that teachers in particular have felt underrepresented throughout board policy changes, especially this year. 
"There have been a number of times during policy decisions where staff don't feel that their input was solicited or factored in consistently when the decisions are made," he said. "I would like to see more consistency when there is a major policy decision that is going to impact staff safety or how we are expected to perform our jobs."
The initial decision to switch to full in-person learning for secondary students came after a Jan. 25 board meeting where the board voted unanimously for a return to 5-day a week in-person instruction beginning April 5, a decision made shortly after voting down the return date of March 8 proposed by board member Leigh Anne Fraley. 
In his message to all students and families, Dr Jessup-Anger encouraged community members to communicate to the board and superintendent ahead of Friday's special meeting through email or phone due to the limited public comment that would be allowed.
Senior student board representative Elizabeth Cady believes that student perspective is vital to any decision making process.
"The board members don't have that experience of being in the school and sitting in a classroom for seven hours a day," she said.
"To make a decision you need to hear all sides and those sides are teachers, administrators, parents, and students. If you don't have one of those pieces you can't make a decision that is going to benefit everyone."
School Board representative Michael Meier noted that, "We [board members] are the liaison between the community and the school district management. So the board actually serves as both in a legislative capacity.¨
Wauwatosa superintendent Dr. Phil Ertl indicated that all opinions are, and should be regarded when making any change.
"Everybody's opinions [have impact]. In my job you have to take the opinions of everybody,¨ Ertl said. 
School Board President Dr. Eric Jessup-Anger also believes that listening to the community is a vital part of decision making.
"We have to listen to students, the community, and others to hear what the problems are and what possible solutions are," Jessup-Anger said.
Public community comment has been limited to a 30 minute time period preceding the board vote during the upcoming meeting on Friday, Feb. 18. 
Attend the Special Hybrid In-Person/Virtual School Board Meeting over Zoom at this link. 
The school board can be contacted with the following contact information:
Dr. Eric Jessup-Anger
Email: [email protected]
Leigh Anne Fraley 
Email: [email protected] 
Michael Phillips
Email: [email protected]
Steve Doman
Email: [email protected]
Michael E. Meier
Email: [email protected] 
Sharon Muehlfeld
Email: [email protected]
Shawn Rolland
Email: [email protected]