Boys Basketball to Play in Sectional Semi-Final For The First Time Since 2011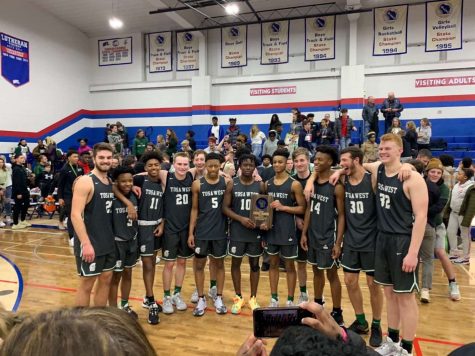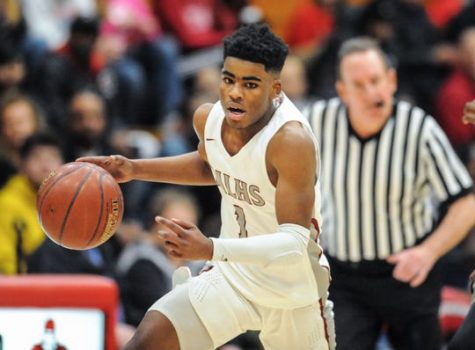 The 3rd Seeded Wauwatosa West Boys Basketball Team has battled their way to a regional Championship and a Sectional Semi-Final game against the 1st Seeded Milwaukee Lutheran Red Knights at Whitefish Bay High School on March 12th, 2020 at 7pm.
Previously, Milwaukee Lutheran was supposed to host the Sectional Semi-Final game, but they have also made it to the Sectional Semi-Final after defeating Milwaukee Marshall (100-90) and Wauwatosa East (49-47) both games at home. And per WIAA rule the Sectional part of the Tournament must be held at a neutral site, thus moving the game to Whitefish Bay High School.
The Trojans have been on a roll this postseason with 20+ point wins over Shorewood (85-59) at home, and Wisconsin Lutheran (69-49) on the road at Wisconsin Lutheran. And this season is the 1st season since 2011 the Trojans have made it to the Sectional Semi-Final. For reference, that is 2 wins away from the state tournament.
"I think the most important part to get a W tonight is just stick together as a team, go out and play our game no matter what execute the game plan. As long as we do that, I like our chances to win," Senior Guard Justin Steinike said.
However, this playoff game will be different amidst the COVID-19 (also known as the Corona-virus) outbreak. The WIAA has placed a "fan-ban" as only 88 pre-approved fans, 2 supervisors, and the 22 team personnel members (coaches, players, trainers, and managers.)  This game will have a different feel with limited personnel in attendance.
Steinike says the team shouldn't be effected by the limited fans in attendance:
"I mean, obviously, the fans are banned for both sides. So our team is gonna have to just create our own energy, the bench is gonna have to be into it. Everybody on the courts gonna have to be into it. And I mean, I don't think it'll be a problem for our team. It's a sectional semifinal game. So we're all going to bring it," He added.
It's win or go home for every team involved. So finally, Steinike had once last thing to say for the fans who've been supporting all season:
"I just want to say thank you all the fans that wish they could come and support but it's too bad they can't."