New IOS Update for Apple Devices
The new IOS 13 update that came out June 3rd was supposed to be an evolutionary update for Apple with tons of new features. Does the update still live up to that potential?
Most of Apple's updates are known to make user's phones slower so people have to buy the newest Iphone. 
"Surprisingly my phone [Iphone 7] isn't really slow, it's actually faster and I haven't seen any bugs," said Ethan Peplinski, a Wauwatosa West Junior. 
The new IOS 13 update comes with tons of new features for example new voice control features, Dark mode, and text editing gestures. 
"My favorite feature is probably the night mode because it's easier to see at night and you can have your phone's brightness higher at night to see more detail,"  said James Gentil Wauwatosa West Freshman.
The biggest question to ask is does this update make everyday life easier?
"This update doesn't change my everyday life at all. The features are more for looks and not innovative," said Peplinski.
Here are some features of IOS 13 that make your everyday life easier. 
Voice Control

If you turn on voice control in your setting you can do everything from volume up to select an app with the power of your voice.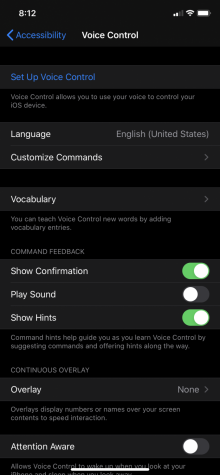 Text editing gestures

You can drag your fingers across your keyboard to spell stuff out. This feature makes typing easier and faster.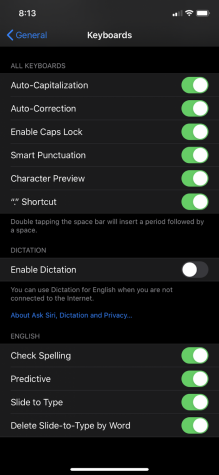 Offline Finding

You can now find your phone last location if your phone was offline or dead. This feature makes finding your dead or stolen phone much easier.