Enough is Enough: Wauwatosa West Students Speak Out About Gun Violence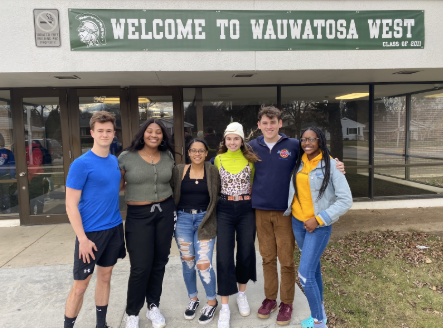 Wauwatosa West High School Senior Michael Orlowski is organizing a student walkout to end the recent acts of gun violence in schools around Wisconsin. 
The communities of Waukesha and Oshkosh are spinning after an armed student was shot by police on a high school campus on Dec 3 in Oshkosh, and the day before, in Waukesha where a student was shot after threatening an officer with a pellet gun. 
"It's just it's heartbreaking. It gives all of us a headache. We're fed up with our government just making a mockery out of real sensible gun legislation," said Michael Orlowski. 
Orlowski is planning to organize an entire school Walkout on Friday, December 13 demanding that local, state, and federal legislators do a better job at addressing gun violence and gun control throughout the nation.   
"You know, people on the streets are going to be watching as we're walking. The teachers are gonna be watching us walk out, it's getting attention, no matter what we do. I can walk out, you can walk out and the biggest point is that everybody is in control," said Senior Jalysa Runyan. 
Orlowski calls his walkout a "grassroots movement" and with strong efforts, he is getting other schools in the surrounding area to get them involved as well. Michael said the goal is to create as much attention around the topic of gun control as possible, and he wants speakers to also come to the event. 
Wauwatosa West's AP Government class is where Michael's initial idea sparked from. 
"As we have studied these concepts in class we understand what it takes to be a model citizen and to understand the difference that we can make," says Riley McAdams a Senior. 
In 1993 Wauwatosa West was a scene and result of gun violence when assistant Principal Dale Britelow was shot and killed by a former student. 
The 26th anniversary of such a tragic experience took place on Dec. 1, 2019. 
Students, staff, and parents have been supportive of the idea. One teacher at the school even told the students they'd try to organize a trip to Madison for the students to continue the conversation.
On the morning of Dec 13. There will be an all-state walkout that will take place from 10:00 am – 11:30 am following a Legislative Presentation at the state's capital. Wauwatosa West Students along with 10 other schools including Whitefish Bay, Shorewood, Milwaukee School of the Arts just to name a few will rally to take a stance have their voice heard.