Best Buddies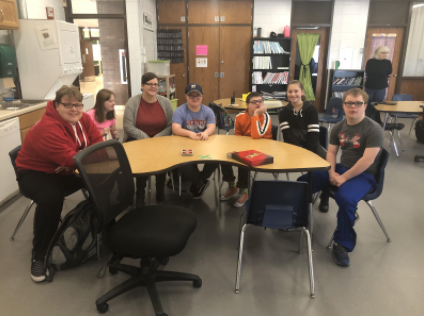 Best Buddies, a club at Wauwatosa West, makes students with disabilities feel welcome in the high school environment. 
The club allows the opportunity for students to make friends. The President of the club, Abby Chossek is a junior at Wauwatosa West.
"Best Buddies is a club where you help kids with disabilities make friends and make the most of their high school experience. We pair up each student with a member and make sure that they hang out together at least twice a month, outside of school, to help them make friends."
Even though their club is not very large, they are still making people feel welcome at Wauwatosa West. 
"Right now we have about 20 people that are in our club month to month every time that we meet after school. Normally our meetings are after school for about an hour and our buddies go and hang out outside of the classroom."
Chossek has a handful of people to assist her during the month to month meetings. Junior Shannon Linehan is vice president. Abbie O'Rourke is the secretary. Jalen Smalls is the treasurer. 
Chossek says the position consists of getting supplies and sending out emails to make sure that people come to their meetings.