Andy Grammer to Play In Milwaukee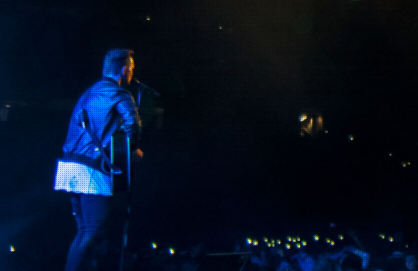 Andy Grammer will play at Turner Hall Ballroom in Milwaukee on Monday, October 21st. He is stopping in Milwaukee as part of his "Don't Give Up on Me" tour promoting his new album Naive.
Naive is his fourth studio album. He released it on July 26, 2019.
He is stopping in Milwaukee half way through his tour across the United States. 
Ahead of the album's release, Grammer went on On Air with Ryan Seacrest to talk about the album. He says it has "Inspirational push- through-it vibes."
The title of the album also holds a hidden meaning. "If pessimism is the norm and the only way to step outside of that is to be perceived as someone that doesn't know what's going on, then I'm in," he talks about in an interview with Parade News before the release of the album.
"To me, optimism is a full on war that's fought everyday. It's hard to stay positive when so much around us is negative," Grammer said about his thoughts regarding the songwriting.  
The album consists of 12 tracks, ranging from the inspirational Wish You Pain to the more upbeat and optimistic Stay There.    
"Just a lot of writing songs and trying to figure out how to be authentic, you get some really good music out there," said Grammer.
Grammer uses inspiration from his own life to write his songs. The song "She'd Say" is based off of what Grammer's late mother would say to his daughter, Louisiana. 
Grammer will bring his performing experience to play in front of an energetic crowd on Monday night.