Recent Shooting at Wauwatosa Strip Mall Raises Safety Concerns for Nearby Schools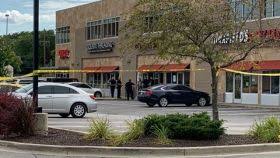 An altercation between two customers leading to a shooting at Ly Ly Nails in Wauwatosa raised safety concerns at local schools.
The shooting caused the owner of Ly Ly Nails to get shot in the toe. The discharge of the weapon at the owner's toe was explained to be accidental. The fight involved 3 women and 2 were arrested due to the altercation. 
Ly Ly Nails is located 1 city block from Whitman Middle School, 7 city blocks from Wauwatosa West High School, and 8 city blocks from Eisenhower Elementary. The business is a part of a larger shopping complex including the city of Wauwatosa's mall, Mayfair. 
The one mile radius of Wauwatosa West High School is a prevalent area for weapons law violations to occur within the city. In 2018, 30 out 48 of the city's total weapons calls for service occurred within a one mile radius of Wauwatosa West.
However, when shootings occur, it raises safety concerns for schools specifically. 
"Shootings near the school, that was one of the first that I'm aware of that was in our proximity. We've certainly had other things in this area of the school where officers have stopped a stolen vehicle and responded to domestic violence incidents," Wauwatosa West School Resource Officer Farris Griffin says.
According to Griffin and Wauwatosa West Principal Frank Calarco, if this  happened during a school day the school would've been placed in a "lock down." During a "lock down" no one is allowed to enter or exit the school. It also means no one is allowed out of the classrooms. Some police officers come to the outside of the building to keep a lookout and some inside while teachers would continue with class.
As well as a new way to handle the school day, many new significant safety improvements have been made to the school building over the past year. 
These changes include a protective film on exterior windows, camera upgrades, new entrance security by the Northwest doors, a raptor system that can quickly identify and check the backgrounds of a visitor, and new radio systems that allow staff to communicate with all Tosa buildings quickly and efficiently. 
Teachers and school officers are also frequently trained on the lockdown procedures as well.
These recent upgrades in safety features come after multiple mass shootings.
"The goal of these new changes are to prepare students well," Calarco says. 
In order for the district to come together as a team to work out all these new updates it takes "lots of moving parts to make sure everyone is safe," explained Officer Griffin. 
Regarding the safety improvements Calarco said, "Plan for the worst, hope for the best."