Singers Heard Around the World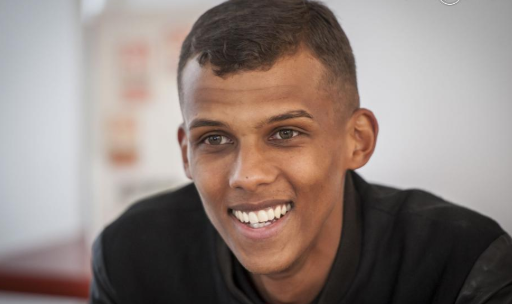 When you think of the biggest names in American music, you probably think of Selena Gomez, Rihanna, Beyonce, Ariana Grande, Ed Sheeran, or Shawn Mendes. But travel halfway around the world you'll hear many different styles of music. Every country has its own unique sound and version of the Top 40 hits.
Freshman student Nai Chaloub, from Lebanon (an African Country that speaks French and Arabic), says one of her favorite artists is Mika, a lebanese singer who sings in English, French, Spanish, and Italian.
According to Chaloub, foreign music differs from American music because, "One, they sing in different languages, obviously. Two, some of the songs could be like 10 minutes long and others could be two minutes."
The styles of music also vary greatly. "There's actually a lot of French heavy metal, which is interesting," Chalhoub said.
Another popular singer in the French music community is Stromae (Pronounced Stro-my), who is actually pretty well-known throughout the world. His well-known songs include Papaoutai.
Ms. Wojda, the French teacher, also likes Stromae.
Three years ago, Stromae wanted to have a relationship with America. 'He said that in France, they listen to English music even if they don't know what it's saying, but in America, we don't really listen to any other music, so Stromae tried to reach out and do some music for American audiences.' Kanye West even covered one of his songs. Stromae also does tours here in America."
In Latin America, there are also have other styles of music. Some of the music from Latin America has even influenced American music, such as popular songs like Despacito by Justin Bieber, Luis Fonsi, and Daddy Yankee.
Latin music is very diverse with multiple genres, like in American music. Genres include salsa, bachata such as music similar to Frank Sinatra's, tango, latin rock/alternative music, and one of the most popular genres that has greatly influenced American music, reggaeton.
Latin American music has a very distinct style. One of the more popular artists is Gente de Zona (People of the zone). They're a duo of Alexander Delgado and Randy Malcom Martinez, from Cuba. They make reggaeton  and latin pop. One of Gente de Zona most popular songs is La Gozadera (The party) ft. Marc Anthony. Anthony is an American with parents from Puerto Rico.
The next time you hear Justin Bieber, Kanye West, or any other artist on the radio, think about what other countries listen to and what has influenced these artists. Artists around the country share different styles but they all love making music that people around the world love listening to.