New Dress Code In Place for 2018-19 School Year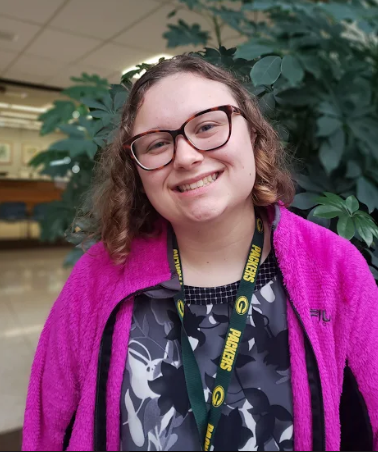 West's dress code policy significantly changed for the 2018-2019 school year after the Wauwatosa School District worked last year to create an equitable learning experience designed to ensure all students can reach their fullest potential.
The policy was officially published July 31 after being supported by the board of education. The district wide policy covers regular and summer school days, including all school-related activities, events, ceremonies, dances, and functions.
"The new changes in our dress guidelines are meant to create an environment where all students feel they are welcome and appreciated for who they are as individuals," said Wauwatosa School District Director of Secondary Education Mark Carter.
Some parents such as Beth Helmueller-Perkins believe change will be beneficial. 
"How students dress is a way to express their personality, their culture, their value, and what's important to them. So I think being able to let students do that is a very positive thing and can reduce those times when inadvertently a teacher or an administrator can discriminate against a student because of dress," said Helmueller-Perkins. 
However, some students such as Sophomore Abby Chossek believe the dress code won't be problem free.
"When I first heard about the new dress code I didn't think it would work out very well," Chossek said. "I think it will be very distracting for some students, and students might take advantage of this new policy."
According to the 2018-19 student handbook students may not wear clothing that exposes underwear, any item that covers a student's face, and any clothing that doesn't cover nipples, genitalia, or the buttocks or has see-through fabric in these areas.  Jewelry that could cause safety issues or damage to school property is prohibited as well.
"We're going to allow people to express themselves and yet make sure the clothes are appropriate for the setting and at the same time maintain an environment for good learning," English Teacher and English Department Chairman Tom Norstrem said.
Students have the ability to wear hats and sweatshirt hoodies if their face is visible, fitted pants including leggings, yoga pants, and skinny jeans if they're not see-through, pajamas, ripped jeans if underwear and the buttocks are not exposed, tank tops, including spaghetti straps and halter tops, athletic attire, and visible waistbands or straps on undergarments worn under other clothing. However, all allowed clothing items still must correspond with all other aspects of the policy.
"I think hoods and hats would be okay, but the very short shirts and really short shorts should still be restricted," Chossek said.
Any article of clothing found to interfere with the educational process by the administration is prohibited. This includes, but isn't limited to clothing with obscene expressions, is gang-related, profane, pornographic, represents illegal behavior, demeans race, religion, sex, ethnicity or advocates for pain, death, suicide, or drug/alcohol/tobacco use. This part of the policy has remained unchanged from last to this year.
Sophomore Deandre Harris-Williams said, "I didn't have a problem with last year's dress code policy, but if they're going to have a dress code they need to enforce it to everybody, not just females this year."
The Wauwatosa School District's Dress and Grooming Policy #5511 makes it clear the district wants to focus the school environments on learning. But, they also want to recognize students as individuals able to provide self-expression with their attire.
"While in the process of reviewing policies and guidelines through the lens of equity it was discovered the previous dress code was in direct conflict with providing an equitable learning experience," Carter said.   "It added to the further marginalization of specific groups of students."
"The Wauwatosa School District's student dress code supports equitable educational access and is written in a manner that does not reinforce stereotypes," according to Policy #5511.  "The Wauwatosa School District seeks to honor the many diverse cultures, religions, and ideologies represented in our schools by recognizing the importance of dress as an expression of those components. We want students to feel that their dress is respected and appreciated."
Helmueller-Perkins also thinks equity policies are apparent in the dress code.
"Knowing how forward facing the district is with their equity policies and the work that they have done in that way, I think that this dress code policy is a very natural extension from the district equity policies which is to make the dress code policy change as well," Helmueller-Perkins said.
Students must additionally wear a shirt with fabric in the front, back, and on the sides under the arms made of non see-through fabric, the equivalent of pants, such as a dress, skirt, sweatpants, or shorts, shoes or other acceptable footwear, and attire that is a part of a class's curriculum.
"Even though I don't wear jackets or hoodies it's a good policy because people can be more comfortable in school," Harris-Williams said.
If a student violates the dress code they will be removed from the space, hallway, or classroom by school staff or administration and find out what aspect of the policy they're not complying with. They will be asked to put on their own alternative clothing they have already at school that complies with the policies, be provided with temporary up to code clothing for the rest of the day, or if necessary, the student's parent may bring alternative clothing.
"It's important to not call someone out in front of a whole class so they're not embarrassed for what they have on," Norstrem said.
Nobody will know for sure exactly how the school year will be different with the new policy until the end of the year.
Norstrem said, "I'm curious to see if it's an effective policy. The best we can do is let it run and see how it turns out."