Wauwatosa West Seniors Attend Senior Ball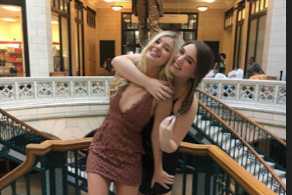 Every year, Wauwatosa West hosts a dance for the graduating seniors called the Senior Ball. This year, the Senior Ball was hosted on Thursday, May 31st at the Milwaukee Public Museum. The dance was from 8:00pm – 10:00pm.
Tickets were on sale for the dance on Tuesday, May 22nd and Wednesday, May 23rd for $15 during the both of the lunch periods.
Seniors were really excited to go this year and many of them saw it as a fitting end to their time at Wauwatosa West High School.
"It feels like a celebration of what I've done as a Senior at West. It feels congratulatory," says graduating senior Summer Smith-Hayes. "I want a conclusive end to my time at West, and the Senior Ball feels like that end. It's like the ending to a movie, where all the t's are crossed and all the i's are dotted and every loose-end is tied up. I hope for the perfect finale."
"I went with my best friend," said Alexis Soderberg. "I had a good time, it was one last hurrah with the people from my grade."
It seems like most seniors had a great time and had their final hurrah. We still here at West wish you a fantastic graduation ceremony and wish you well on all of your future endeavors.