The Soccer Experience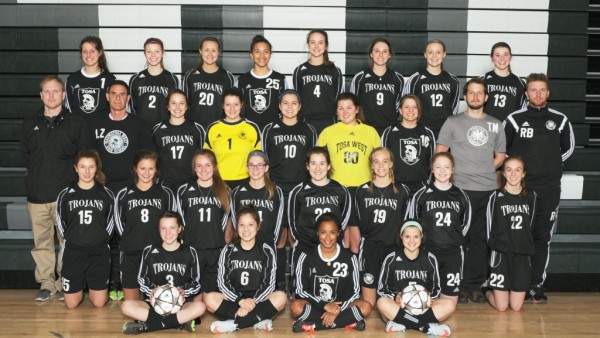 The coaching staff for girls soccer at tosa west is all new to start of the 2018 year.
After coach Bailey stepped down because of a job transfer, coach Molitor former JV coach was asked to coach varsity this year. This two positions open this year for JV1´s and JV2´s. These positions were filled by coach Coogan and Sabelle.
¨I became a coach for soccer because I have always enjoyed playing the sport and always pictured myself coaching .¨ Said said Junior Varsity coach and Special Education teacher Erin Coogan
After the coaching positions became available Coach Coogan jumped on the opportunity to coach the JV team. The season has started of strong with the first conference win on April 24.
"I think our new coaches are rally great and they adapt to all the players of use their different skill levels to create the best team possible." Said Margaret Fassbender a freshman on JV.
Both JV and varsity are adapting to there coaches and are improving everyday from the advice the coaches give. Though the coaches are new they are not un experienced. Both the varsity and the JV coaches have had many years of experience.
¨Soccer has taught me time management, responsibility, and how to explain things thoroughly. And I get to meet lots of girls through soccer that I would not normally meet.¨
The next soccer game is Tuesday the 22nd. JV starts at 5:00 and varcity is at 7:00.