Students, Teachers Anticipate Week Long Spring Break Holiday
District to align 2019-2020 Spring Break with Surrounding Districts.
Spring break is just around the corner for students and teachers in the Wauwatosa School District. The break begins on Friday March 30th and classes resume Monday April 9th.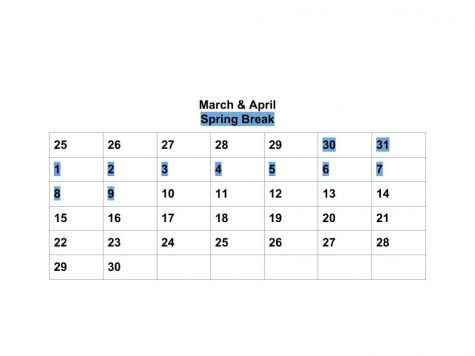 Students and staff will spend the break very differently, with many factors such as funds and scheduling affecting their plans. College swim teams flocking south for an early practice season first sparked the current popularized spring break. Eventually, other students and people joined them to enjoy the warmth.
Although not all are heading south. Freshmen Evie Perkins will stay in Chicago two days and spend the rest at home. She said she enjoys the break the same whether traveling or not.
"It just gives us to time relax and if we've had any work we've been stressed out about to catch up with that, and just have some time we don't have to be thinking about school," Evie said.
But, some don't enjoy the break as much as others. Junior Justin Moua won't be traveling, but having a birthday April 1st.
"My favorite part is that it's a break, but I don't like it sometimes because it's during my birthday," Justin said. "Everyone is already doing stuff so I can't spend time with them."
This will continue to be the case for Justin. At a School Board Meeting November twentieth it was decided that next year spring break would be the last week in March after 69% of parents either voted it then or didn't have a preference. 88% of respondents favored a break aligned with other districts. Next year's break will also correspond with other districts in the region.  
"I'm glad about the change, because now we won't have a really long stretch without a break," Spanish teacher Hope Bautista said.
Uniquely, Bautista currently plans to travel to California to see the puppies of her dog who is currently there for breeding. But she still has helpful recommendations for others having to stay in Milwaukee.  
Bautista said if someone has to stay in the area, "I would try to do something different, visit someplace in Milwaukee that's new to you or that you haven't been to in a while like a museum, or get outside!"