New Recreation Department Location Proves More Convenient For Students to Get Jobs
The Wauwatosa Recreation Department has moved its office inside of Wauwatosa West, making it more convenient for students to get a job working in the community. Their office is now located at the southeast entrance and can be accessed from the southeast exterior doors that face the freeway.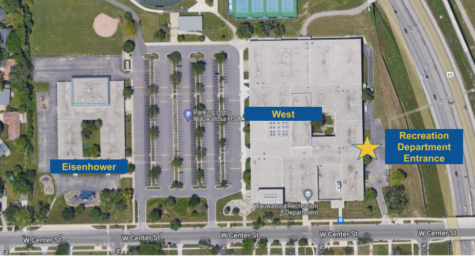 "I think it's really beneficial because we have a lot of [students] that do work for us and if they have questions or concerns, they can literally just stop in during study halls, during lunch or before or after school," expressed Jennie Cottam, Program Coordinator for the Recreation Department. 
Cottam has been with the department since 2004. She started as a camp counselor when she graduated high school and was looking for summer work before leaving for college. She knows first hand the benefits of working for the Recreation Department. 
"We're really trying to get across to the students that…this is a wonderful department to get your foot in the door. I'm an example of  that… You can really work your way up through the department and have so much exposure to so many programs," she continued.
The opportunities offered by the department span from flexible jobs during the school year to nearly full time positions during the summers. 
"Our starting positions would be a building monitor or or locker room attendant because those are wonderful positions for getting your foot in the door. If you're 15, we do hire at 15 with a workers permit, those positions are [when] you're place[d] at the district buildings and you're [a] greeter. You're…helping people find where the recreation programs are going on in the buildings, or you're there as just a person of resource," Cottam explained. 
Jobs as a building monitor or hallway attendant allow for maximum flexibility and the opportunity to multitask while on the job. 
"It's a position where you can read or do your homework and get that done," Cottam said. 
For students looking for a larger commitment with more experience and responsibilities, the department also offers summer job opportunities. 
"You can also transition to some of our popular programs for summer. Summer Adventure Club… [is] our summer [program] that's looking for camp counselors…If you're looking for a lot of hours, that's the position to get. It's about probably 30 to 40 hours a week, five days a week, six to nine hours a day. It's intense but it's a wonderful experience," Cottam explained.
In fact, in just 3-4 months, the department will begin hiring their summer staff. 
"It's a great way to get a lot of hours in during the summer, especially as someone who doesn't work a lot during the school year because of sports," said Elsie Hermanson, a current senior.
She enjoys her job at the Recreation Department because of available opportunities and variability.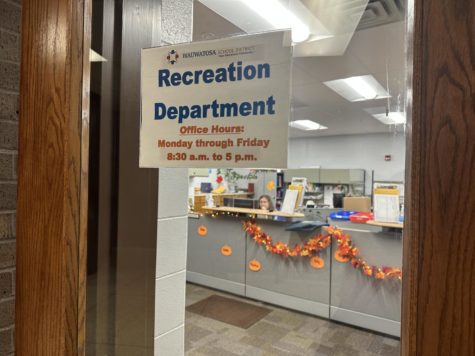 "I love working with kids so it was super cool to be able to do that so much! There's also so many opportunities throughout the year – ranging from super active to very low key," she continued. 
The recreation department is passionate about getting the word out to students of the district regarding their presence at West. 
"We were at Fisher, where everybody kind of remembers that we were there. We had a really nice, spacious office there, but unfortunately, the Montessori school needed more space for their students. So three years ago we came back here to our old space, and kind of remodeled it to be a little bit more spaced out and comfortable. 
But those changes occurred before Covid and since then, people have not realized that the department moved. 
"We're really striving to work on communicating with our community members and participants that we've been here and [Wauwatosa West is] our little spot," Cottam said.
The Recreation Department offers a variety of positions and opportunities that are flexible with a school schedule. If you are interested in employment with the Wauwatosa Recreation Department, visit their website: www.tosarec.com to fill out an application.