BREAKING: POSTPONED Scholarship to be held November 3rd: Toasting for Tosa West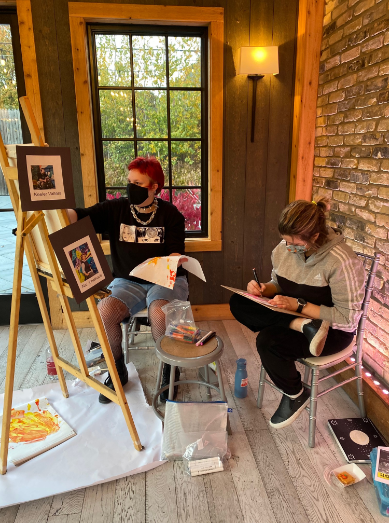 BREAKING: This event has been POSTPONED until February 2nd!
"After considering our advance ticket purchases and conflicts with school events, we've made the tough decision to change the date of Toasting for Tosa West to Thursday, February 2nd."
The Wauwatosa West Scholarship Foundation (WWSF) will be hosting its annual fundraising event "Toasting For Tosa West" to raise funds for a variety of scholarships for current Tosa West seniors. 
The event will be held on Thursday, November 3rd from 5:00 PM to 7:00 PM at Birch on 6610 North West Avenue. Tickets are 35 dollars and available on the WWSF website.
Money raised at the event supports numerous scholarships for Tosa West students after high school.  
"Knowing that a community felt I deserved this award definitely helps me feel supported from home everyday," said 2022 Tosa West graduate Lauren Malinowski.  Malinowski attends North Carolina State University in Raleigh, North Carolina.  
According to their website, the Wauwatosa West Scholarship Foundation has awarded over 150 scholarships totalling more than 132,000 dollars since 2004. 
Food donated by Bunzels, Lou Malnati's, O'Sullivans, and Fresh Fin will be available. Desserts will be made by Tosa West culinary students. West orchestra students will perform throughout the night.
A 50/50 auction, silent auction, and three paintings made by students from the Tosa West Fine Arts department will be sold during a live auction.  All proceeds from the event will go towards scholarships for members of the Tosa West Seniors class of 2023.
Students interested in applying for an application should see Guidance Administrative Assistant Joanne Kraetz in the Tosa West guidance office for an application. Each application is reviewed by board members using a systematic process. 
"We use a rubric that scores applications in a way that we're not just giving all 10 scholarships to one specific type of student. We're really looking for a student that has rounded interests that's got a rigorous course load but also, you know, has gone out of the box and had done some different things in there for years," said Wauwatosa West Scholarship Foundation Scholarship Committee Chair Stephanie Honan.
Scholarships of different amounts are awarded directly to students.  Students can spend the money on any school related expense. 
"One way it helped was the flexibility of a check that I could spend. The versatility of the funds could help anyone wherever they needed money for their scholastic endeavors," said Malinowski.
The event is a chance for parents and the community to firsthand see the talents of Tosa West students. It's also a chance to support them on their future endeavors after high school.
"I love the local scholarship awards night in May and just seeing all these kids that are just getting ready to move on to these next chapters in their life," says Honan.
The foundation was established in 2004 and has been supporting Tosa West Seniors ever since.  Honan encourages parents with students currently at Tosa West to join the foundation board. 
"We are all volunteers, most of our kids have left Tosa west on this board. So we really encourage parents of current students to reach out and get on board," said Honan.
2022 Tosa West graduate attends North Carolina State University2022 Tosa West Graduate and Wauwatosa West SCholarship Foundation recipient Lauren Malinowski.