The Mental Health Walk-In Clinic at Childrens Hospital With Tamara Makhlouf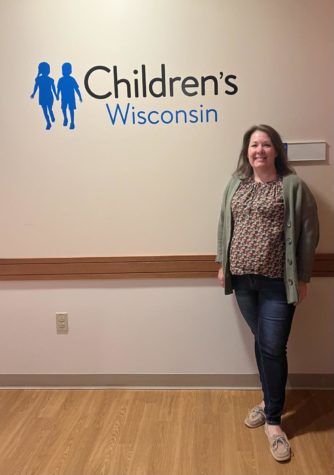 The Craig Yabuki Mental Health Walk-In Clinic at Children's Hospital opened on March 8th. Seven days a week, the clinic provides same-day care for children and teens (ages 5-18) who are experiencing urgent mental health issues. The clinic is designed to offer an alternative to traditional urgent care and emergency room services.
No appointments are necessary and walk-ins are encouraged. In order to access care at the clinic, bring an insurance card, school's contact information, primary care provider and outpatient mental health providers. If medication is taken, have names and dosages available. All major insurance plans are accepted. 
Therapist Tamara Makhlouf manages the clinic, and sees kids. She answered questions about the care the mental health clinic provides.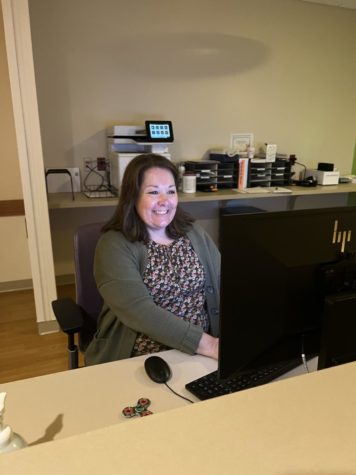 What is a mental health clinic?
This mental health clinic is for families with children who are in a mental health crisis. If a kid is actively feeling suicidal, they still need to go to the ER. But if they are feeling really stressed out, feeling really anxious, or feeling really depressed and maybe have some mild suicidal thoughts, then they are able to come here and we can help him cope them here. But what's different about this clinic is it's a walk in, so you don't have to make an appointment. And normally if kids were feeling stressed out or feeling, you know, anxious, they would have to go to the ER. This is a place where they can be where they can get some therapeutic services, rather than just a safety assessment and then resources.
What level of mental health crisis qualifies a child for care here?
We're not judging what a family crisis is. We've had some kids come here that have providers, like they have their normal outpatients, but they're struggling in between sessions. We've had some families whose kids have not had any services and they're feeling really depressed. We've had kids who're in between that're feeling hopeless, helpless, and are struggling, and they come here. We're not judging what the crisis is. It's just if a family is needing some type of mental health support, then they can come in here.
How did you decide to open a mental health clinic?
So this has been something that Children's Hospital has been working on, before the pandemic, because this is a rare level of care and resources for children and adolescents that didn't exist before. And this is like this is a level of care that isn't available in Wisconsin. So this is the first of its kind. And it's that level of care that is not appropriate for the ER, when a child is needing something more than outpatient or partial hospitalization. So this is a resource that we came up with. And in 2019, Children's made a Mental Health Initiative to decrease stigma and increase availability of mental health resources.
How do you think high schoolers would benefit from a mental health clinic?
This clinic is open from 3-9:30. We decided on this time because for kids, that is when school gets out. And maybe, one day, it's after school, and you had a bad day, and you're feeling really stressed out, then you can come here and get a session. Life is crazy and it can get stressful. There's been a lot of changes that have happened you know, with COVID going on. And so I think that there's been an increase in anxiety, depression, stress, safety concerns with adolescents. So this is a place where kids can come if they already have providers, but need something in between, or if they're starting to struggle and they don't know where to go, we're more than happy to help them, find them resources, and provide them with mental health support.
What services do you provide here?
We provide short term therapy, which, I guess, is crisis therapy. You come in and you get a session, so we don't have follow up services right now. We do not do med management.  What we do is a safety assessment. We do not have access to psychiatric beds and stuff like that. So families would come in and families can come in here, they can get resources, and then they can get a crisis therapy session. But if they're actively suicidal, they still need to go to the ER. 
What was the process and how long did it take for you to actually open this mental health clinic?
I joined this project in November, but Childrens had been working on this before I joined. When I joined, we had the location and we had the construction done. I had to work on hiring staff. We did a soft opening in February, which was where we had our CMG providers. And then we did a community opening March 8. This has been in the works for several years, but I've only been a part of it for several months.
Does a kid have to come with a family?
Yeah, a kid must be accompanied by a legal guardian to be evaluated because we need to have consent, and even though with mental health, you can sign consent at 14 we still need a parent to sign and the child has to be a child or adolescent that wants to be here. So if a child were to come in, and they didn't have their parent, we would try to get consent with their parents, but we would really like a parent to be here, especially if a kid is feeling really overwhelmed and really stressed out. We'd really like that support system there. So that's something that we would like
Can you walk me through the steps for check-in to get the services?
So a kid and their parents would come in, and then the receptionist would check them in. Kind of like if you're at a pediatric clinic, they check them in, then they would give them especially like the adolescents would get the Columbia rating scale, which is a short assessment that just allows us to know safety concerns and what they're feeling. So they fill that out, parents would fill out a family history form, and they would give it back to the receptionist. The receptionist would then come back here and talk to the social worker. Then the receptionist would room the family, the social worker, we would go into the session, meet with the family, find out what they're wanting from their visit, assess safety and, and then help them figure out what resources they would need. Then the social worker will collaborate with the therapist, and the therapist will go in and have a brief therapy session with the family. Then, after that session, the social worker goes back in and gives the family the resources that they needed.  
Why do you think it's so important to have a mental health clinic especially coming out of a pandemic?
I think it's important that we have this clinic because there is a lack of resources for mental health. This is a one of a kind of level of care. We want to be there when kids need support. Our hours, 3-9:30, many times pediatricians aren't available, school staff isn't available and therapists aren't available. We're here at a time where resources are limited for kids, and we're providing them with what they need and help grow their support team. Also there was a mental health crisis prior to COVID. And I think it just increased as we've been through COVID. And hopefully, we're gonna be out of COVID soon, but mental health is just so important, especially during this time.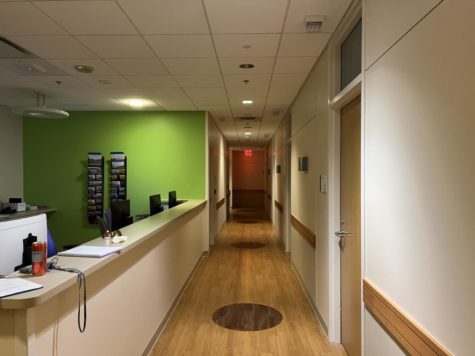 How to get to the clinic: The walk-in clinic is located on Level 2 of the Clinics Building on our Children's Wisconsin hospital campus in Milwaukee. Patient families can park in the visitor parking structure located north of the hospital. The skywalk on Level 2 connects the parking structure to our hospital campus. The walk-in clinic will be on the right after passing the Clinics Building entrance.
For more information, go to the clinic's website here.