West Sophomore's Animated Film Shown At Milwaukee Film Fest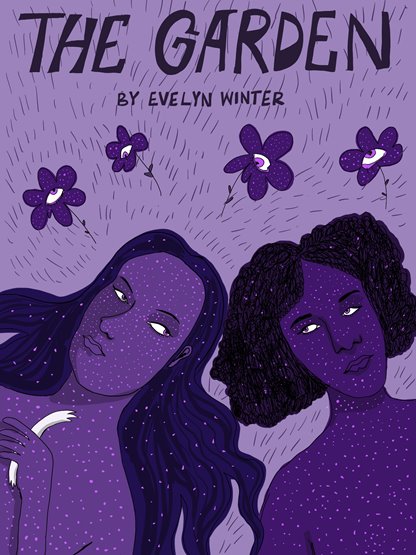 Evelyn Winter Sky, a sophomore at Wauwatosa West, will have her short animated film "The Garden" shown at the Milwaukee Film Festival youth show this Sunday, May 1st. Sky won several awards, including the American Visions Award, from Scholastic Art Awards this year for "The Garden" and other works.
Scholastic is one of the most prestigious art competitions in the United States. More than 260,000 works are submitted each year, but less than 2,000 go on to receive a national medal. "The Garden" was awarded a national gold key and the American Visions Award. Sky received a state Silver Key for her sculpture piece "Hey Pretty," and her editorial graphic "Reimagining Education After the Pandemic." 
"I really try to use my art as sort of a platform for activism. I try to embody issues and feelings that I think are relevant and important." Says Sky. "I think one of the biggest things I wanted to achieve through my work is to invoke conversation in my viewers and use subtle imagery and concepts to get people to thing about social and political issues in a different way."
"The Garden" is a retelling of the traditional Adam and Eve story that tries to target issues like consumption, religion, abuse, and environmental strain. It's made up of around 1000 pictures that Sky animated on her tablet.
"I really had to persevere to finish it, and by the end I kind of hated the whole thing because I was so sick of looking at it," Sky says about the animation process. "But now I can say I am really pretty happy with the final product and I think it's really cool to see my art literally come to life and move around."
Tickets can be bought online at the Milwaukee Youth Show.