Black Owned Business Feature: Underground Makers Market
"When people come into The Underground Makers Market, they always feel a little bit more uplifted," said Pam Mccreary, who runs her own business called At Peace. "At Peace is my brand and it's all about channeling inner peace and tranquility," McCreary said. 
McCreary also co-runs The Underground Makers Market which is located inside of Sherman Phoenix, a shopping mall on the Northwest side of Milwaukee that works to give black-owned businesses a platform to advance entrepreneurship in communities of color. The Underground Makers Market consists of four businesses in total including Butterscotch Baby Total Body Experience, The Classic Shoppe, J. Riley which is run by Mccreary's daughter, and Mccreary's own shop, At Peace. 
"There's a lot of stress and trauma [in the community] so if there's any way that I can assist someone and reduce that in their lives that is phenomenal,"  she said. "I'm a firm believer that everybody should have inner peace and so this is my way of
helping people along that path. It is my way of getting people to enjoy life."
McCreary sells jewelry, stones, t-shirts, and other products that help her customers to find inner peace.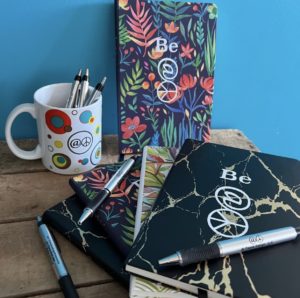 "You need to be in tune with the things that make you smile especially when your day is stressful," McCreary said. "For example I like to paint, take walks, and take pictures of nature."
The Underground Makers Market allows customers to not only shop local and support black and woman-owned small businesses, but also gives them the experience of watching the creative business owners making their own unique products to sell. 
"We've got a whole big space where you actually get to see us work. You'll see us working on jewelry and other products and J. Riley will work on her crocheting," McCreary said. 
Jamilia Riley, co-owner of The Underground Makers Market and daughter of Pam McCreary, owns her own business called J. Riley where she sells handcrafted crochet hats and earrings as well as clothing and artwork. 
 "I like to promote the work of local artists and I like it to be unapologetically black," Riley said. "I like to uplift and uphold black women so you see [black women] everywhere [in my store]."
Riley tries to celebrate diversity in many of her products.
"I love color and so I use a lot of color in the things that I do. I am inspired a lot by African culture. I like different types of cultures and incorporating them into my work," she said.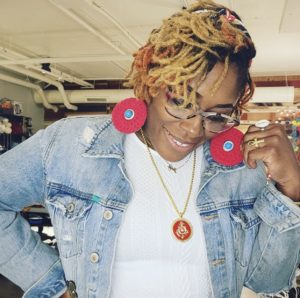 Riley's business sells to a wide audience of people.
"I ship [products] all over the US and even to Ghana and Africa,¨ she said. "My favorite celebrity customer is Erykah Badu."
Riley started her own brand after she discovered how to create her own hand designed, crocheted products.
"I've been crocheting since I was nine. I've been doing it for a long time," she said.  "I didn't really start making things to sell until I was an [art] teacher. But here I am today with [a lot of] different types of earrings and styles."
To learn more about the Underground Makers Market, you can follow them on Instagram or Facebook.
The Underground Makers Market is located at 3536 W Fond Du Lac Ave, Milwaukee, WI 53216. Be sure to share, shop at, and support these amazing black female-owned businesses! 
Thanks to the Tosa West Black Student Union and Black Girls Summit who contributed to this story.