Wauwatosa School Board Approves Retirement Notice of Superintendent Dr. Phillip Ertl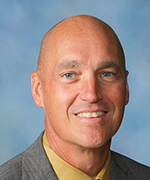 The Wauwatosa School Board approved the notice of retirement provided by Superintendent Dr. Phillip Ertl, effective June 30, 2021, during a special session of the board on Monday night, Dec. 21, 2020.
Ertl has served as Superintendent of the district for the last 16 years.
"Dr. Ertl's dedication to our students, staff and community has been the driving force behind the Wauwatosa School District's success year after year," Wauwatosa School Board President Dr. Eric Jessup-Anger said in a press release from the district. "Our community has greatly benefited from his student-centered approach to education, and Dr. Ertl's foresight and proactive planning has put our District in a strong position for success moving forward."
According to the press release, Ertl has worked to prepare staff members across 16 school buildings to teach more than 7,000 students each year while "prioritizing student achievement, equity, innovation and sound financial stewardship."
"Dr. Ertl is a unique leader because his door was always open to anyone who wanted him to listen: student, teacher, parent or community member," Wauwatosa School Board Member Shawn Rolland said.
Ertl led the effort to create the first-ever Equity Plan developed by the district in 2018 alongside administrators, staff, and families.
Ertl also served as co-founder and chair of the Closing the Achievement Gap Consortium (CAGC), a group of over 35 public and private school systems in southeastern Wisconsin who have worked together to develop an impactful professional learning community focused on creating greater equity in their schools.
"He cared a lot about elevating student voices, especially students of color," Board Member Shawn Rolland said. "That's why he proactively created the Superintendent student advisory committee – comprised of diverse middle school and high school students – and why he encouraged the school board to create Student Representatives on the School Board."
Rolland also said Ertl's focus on student voices is "why he advocated for changing the dress code policy and the cell phone policy, and why his teams are still constantly working to create more relevant class options – because he wanted students to have an exceptional school experience that was less punitive and more inspiring."
Ertl was also a parent in the district throughout his time as superintendent.
"Another important piece for me is that my kids have a place to call home and will always look at Wauwatosa as their home," Ertl said during a public portion of the special session on Dec. 21. "They both went through their entire school years in Wauwatosa Public Schools and it's been amazing. If my experience as a parent is like most others in Wauwatosa, that's really why we have an incredible community."
Ertl says he plans to make the most of his final months in the district.
"I'm not done yet, I have six months left. I think it's important that we continue to work our way through what we're dealing with right now and fortunately I think my whole career has prepared me to get us through this and get us to June in a good place and a good transition with the new superintendent," Ertl said during the session. "It's a good time for our district to have a new voice in leadership and I'm excited for that to happen for our community and for our school district."
Communication from the district says that the school board "will begin the hiring process immediately, beginning with a search for qualified candidates."