7 Wauwatosa West Students Injured in Adam's County Crash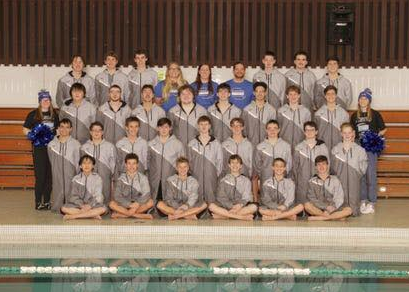 Seven Wauwatosa West seniors were seriously injured in a collision with a semi-truck in rural Adams County the evening of December 22nd, 2019.
According to a statement released from the Adams County sheriff, injuries ranged from minor to severe.   Five students were airlifted to the nearest hospital, and two students were transported by ground ambulance.  According to a social media posts about the incident, one student was ejected from the mini-van sustaining multiple severe injuries.
The mini-van with the students was traveling North-bound on Highway Z, while the semi-truck was traveling West-bound on Highway 21.  The semi-truck impacted the mini-van in a "T-bone" fashion on the passenger side.  The two vehicles came to rest in a nearby field.
Students involved in the crash have been managing their physical and psychological impact of their injuries at home. One student remains in the hospital, other students were released.  No students have returned to school as of January 3rd.
"Ever since the night of the 22nd, it's been stressful and hard for everybody that was in the crash and their parents. I'm just thankful that everyone is alive and getting better each day." Said Senior Damien Gauthier-Gascho.
Five students are active members the Wauwatosa East/ West Hurricanes boys swim and dive team. Those students being: Eli Cruz, Dylan Hopkins, Alex Gruel, Keaton Begos, and Chris Grieb. The other student who isn't on the swim team but remains a close friend of all involved being Nathaniel Mowery. The accident ends the high school swimming careers of 4 of the 5 members of the team. Senior Keaton Begos will have the potential to eventually return before the end of the season because of the nature of his injuries. 
Coach and Social Studies Teacher Heidi Hegwood has started a Go Fund Me page to support the swimmers. 
"This has been challenging for our team not only for losing active members but each of those members on the team were vital to the team as a whole.  Since these 5 boys were all seniors we will miss more than just a teammate, our training partner, our carb-crunch buddy, and the friends that we joke with at the end of the lane. We have kept in contact with the boys, have sent cards, baskets and really rallied behind the boys recovery. This is one thing that has helped bind us together as a team.  Not only that it has been wonderful to see other sports including the girls Tosa West swim/dive team who met to make cards rally behind the boys. Other organizations near and far have also helped with our goal of raising funds." Said Hegwood.
The community is rallying to support these boys in their time of need. Attached with this article is a link to the boys Go-Fund-Me to help cover their medical expenses.
https://www.gofundme.com/f/hurricane-swim-team-accident-relief?utm_source=facebook&utm_medium=social&utm_campaign=p_cp+share-sheet