Tosa East Tri-M Celebrates Music in Our Schools Month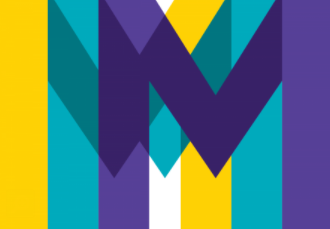 "I think that music is really something that can connect people all throughout the world and make the world a better place," said Tosa East senior Izzy Margerie. Margerie plays flute in band and is president of the Tri-M Music Honor Society, a group that celebrates students that excel in music and academics. March was Music In Our Schools Month, which is recognized and celebrated by Tri-M chapters across the country. 
"This year's theme is Music: The Sound of My Heart, which as corny as it sounds, I think a lot of us can relate to. Whether it is playing an instrument or going to a concert, we all can come together and say that we enjoy music," Margerie said.
This year, the music department marked the occasion by playing music on the announcements on Fridays and conducting member activities like a poster contest. 
Many music students join Tri-M because they recognize the impact music education has had on their life and want to give back to the strong community of music that exists in Tosa. 
"Having access to music education has been a totally critical and necessary part of my time growing up," Margerie said. "Being in a music class has really served as sort of a mental break throughout my day, and has given me an environment where I can make mistakes and grow as a musician as well as a person."
The privilege of a strong music department is not one that everyone has. It is rare to have a healthy band, choir and orchestra program all in the same school. Many other districts in the area offer only orchestra, and the programs are often not as robust and comprehensive.
"I would say that the Wauwatosa School District does have an advantage to having music programs," Margerie said. "I think we are so lucky at East to have three different strong music programs, that way everyone can find their niche and try something new within the arts. I think that although core classes are so important, nurturing the arts in schools is what is truly going to lead to a better and brighter future since music and art can really connect the world."
As Music in Our Schools Month comes to a close, it's important to reflect on the value of music education. Music students at Tosa East are all involved in different ways – some as members of the orchestra, band, or choir, but also in theater, fiddle and jazz clubs, and music theory courses.
"It is incredibly important that schools continue to fund and have music programs because of all the good that they give back to the school community," Margerie said.