Call An Old Friend On National Ding-A-Ling Day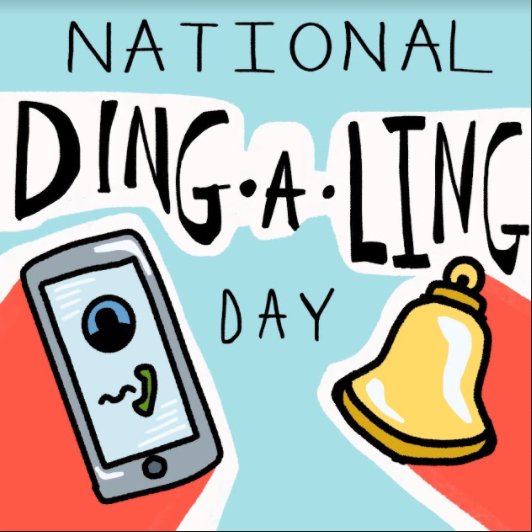 Have you been wanting to reconnect with an old classmate, friend or relative?  Today is the perfect day to make that happen. 
Sunday, December 12th is National Ding-A-Ling Day.  A day to encourage you to reach out to friends and family members you have lost contact with.   
All you need to celebrate is your phone, a couple of minutes, and some courage.
National Ding-A-Ling was started in 1972 by Franky Hyle of Illinois. He started a club whose purpose was to reconnect with old friends and family.  A "ding-a-ling" he said, is someone who hears a bell in their head. 
We asked a few students and teachers about their plans for Ding-A-Ling day. 
"My uncle, because we were really close friends when we were younger and then with puberty and growing up, we stopped talking, so it'd be nice to talk to him again," said Tosa West Junior Alyssa McDougal.
Tosa West Ceramics teacher Megan McKay thought it would be nice to make contact with her old high school art teacher. 
"This might seem silly but my high school art teacher. I was thinking about him the other day, because he actually came to my wedding years ago. I sent him a Christmas card, but it's like, we don't really talk anymore. I'd like to see what he's up to." 
Sophomore Claire Davis thought it would be nice to talk to her old elementary school best friend. 
"Oh I really had to think about that. My old best friend from when I was in elementary school. You know for a long time and I really enjoyed my time of being her best friend from the course of 5k to second grade," said Davis. 
Social Studies teacher Padi Kong thought it would be nice to reconnect with friends from high school in Green Bay.
"I would call like one of my friends from high school, we were friends from kindergarten to senior year of high school. We were really close friends, really good friends, and I have not talked to her in a while. We did a little bit when I got engaged, but we haven't since," Kong replied. 
National Ding-a-Ling day happens every year on December 12th, who will you be reaching out to? Tell us in the comments below!