Wauwatosa West Visits Wauwatosa East in Final Regular Season Meeting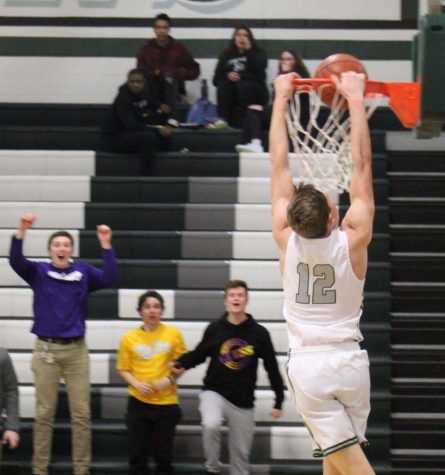 The Wauwatosa West Trojans Boys Varsity Basketball team will visit the Wauwatosa East Red Raiders on February 14th, 2020. This will be their final meeting during the regular season.
Wauwatosa West versus Wauwatosa East basketball is no stranger to a heated rivalry. Both teams desire to beat the other just a little bit more than any other game during the regular season. Packed student sections, typically with a dressing theme, screaming parents, and a hatred for the other team is a typical sight when the two "Tosa" teams clash.
"I'm just staying focused on what we have to do. The crowd is probably going to try and get into our heads, but we just  gotta block that out, stay focused, do what you need to do," said Wauwatosa West Senior Guard Dylan Parker. He knows he needs to have tunnel-vision on the court in order to be successful. And despite all the noise, he knows at the end of the day, it is business as usual.
"Yeah, just business as usual. We don't really have anything like Ordinary. We're not gonna just let them shoot really. And just pack the paint kind of because they couldn't really hit outside shots last time" Parker added. He noted that West forced East to shoot a lot of outside shots last game, many of which missed.
The Trojans won the first meeting at Wauwatosa West 60-40 over the Raiders, but anything is possible every time these two teams meet. Wauwatosa West enters 11-8 overall, and 6-7 in Greater Metro Conference Play. While Wauwatosa East is 9-9 overall, and 5-7 in the Greater Metro Conference. The teams will tip-off at 7pm in the Wauwatosa East Gym.