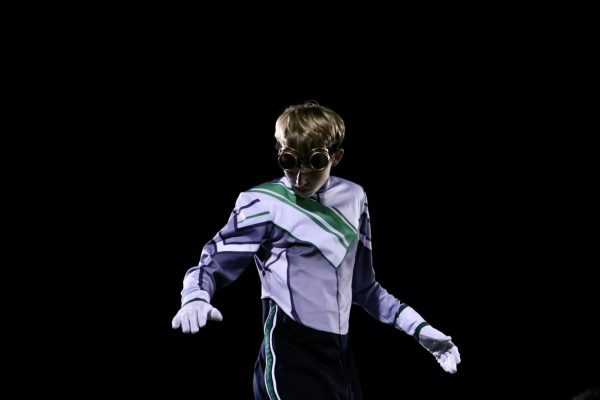 "I could feel the energy of excitement in the band during warmups and the nervousness as we were getting ready to take the field," said Drum Major Cameron Coraggio. "Little did we know, we were about to make Tosa West Band history."
On Saturday, September 30th, the Tosa West Band placed first in their class at the Wisconsin School of Music Association (WSMA) Greendale Invitational, against 12 other schools total. West is in Class AA, which means they are in the category with the second least amount of students relative to other competitors. This was the first competitive marching band win in Tosa West history.
Band Director Alexander Hunt says that the history of the marching band has had its ups and downs. "It's safe to say the marching band has been around for as long as the school has. However, the last time it was competitive was in the 90s, as far as we know. The band returned to its competitive scene in 2021," He said. The win was thrilling for the band, but their celebratory period was short lived. "We celebrated that night on the buses with lots of cheering and excitement. But on Monday we discussed in class and looked at our score sheet and judge's feedback. It was important to understand why we won and what we were doing well and where we can go from here. At that point, we had two weeks left in the season so we really tried to lock down how we planned to continue the forward momentum."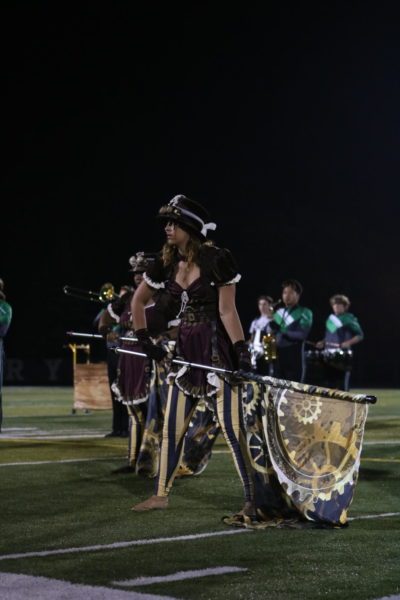 Marching band consists of music played while the band walks in choreographed patterns. Competitive marching band can include themes, costumes, color guard, and dancing. The origins of the marching band come from the military. Historians have found evidence that the Ottoman Empire utilized marching bands way back in the 13th century, according to the WSMA.  As centuries passed, this idea spread around the world and became closer to our modern-day version of marching bands. Wisconsin high school marching bands are given a classification by the WSMA, from Class A, Class Double A, Class Triple A, to Class Quad A. All marching bands compete competitively, but class will change who competes with who. The class is dependent on the school size and not quality. Some marching bands will also compete in independent shows to display their skills, in addition to competition with other bands.
Woodwind Sergeant Maddie O'Donnell says they were ready to show their improvement from their prior competition, Bands of America, which was canceled right before the finals due to lightning. "The Greendale competition was such a fun experience. We were able to perform with lots of positive energy and confidence. Taking home a first place trophy for the first time was so, so special."