Does the Wauwatosa School District's curriculum reflect its contemporary and diverse student body?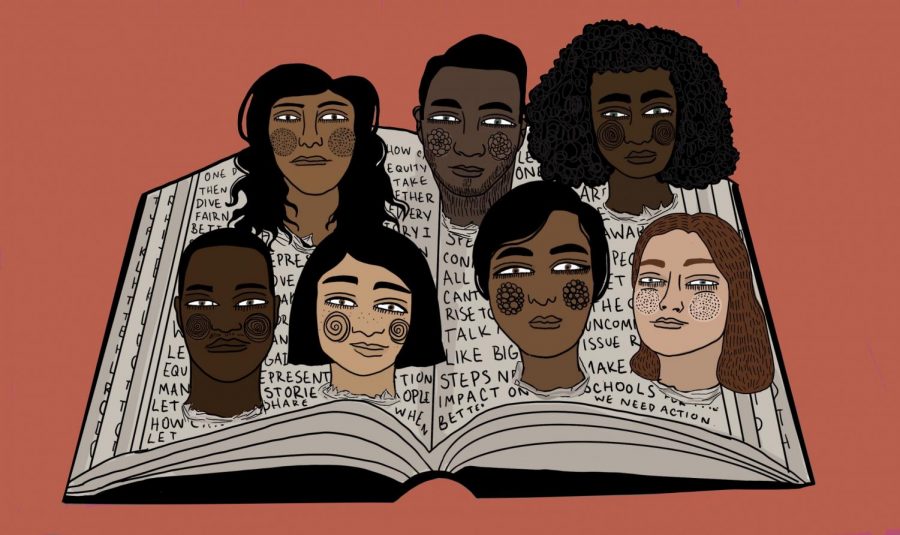 Wauwatosa West Junior and co-founder of the Wauwatosa West Feminist Student Union Elise Beaudoin has always been an advocate for change. 
Beaudoin started the Wauwatosa West Feminist Student Union club with her co-founder Ella Archambo after discussing the idea in advisory. "It was always something that I wondered why we didn't have," she said. "There are clearly a lot of issues in our society and our community, even if they are not as prevalent as in some other communities, and that really needed to be addressed."
Part of the reason Beaudoin wanted a Feminist club at the school was to raise awareness around women. "We don't really get exposed to women authors or women who made history," she said.
Beaudoin doesn't think the district is doing enough to include women in the curriculum.
"By mentioning [women] a little bit here and there the district thinks they are doing enough, but they really aren't." 
Are students and their needs represented in the district's curriculum?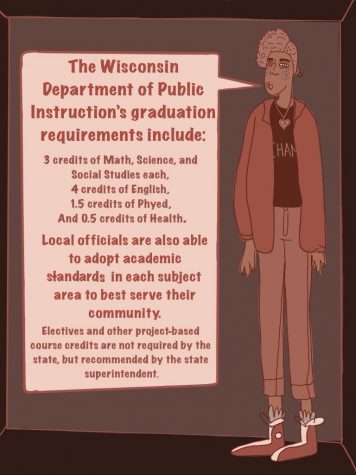 While the idea of equity being included and required in the district curriculum has been advocated for by the community and supported by the district, it does not seem to be a main focus of the districts and nothing has been executed or pursued yet.
The Wauwatosa school district, like many public schools, follows a standardized type of schooling. Kids are put into categories of ages to learn and they are taught out of textbooks, successive curriculum, and are expected to learn the same material at the same pace. The basic schooling model has not evolved and the Wauwatosa district is not alone. Many schools in the United States have relied on this system for more than 70 years. 
The question of whether or not the educational requirements that have been set in place reflect the expectations and needs of a modern and diverse body of students has not yet been addressed through action.
Retiring Wauwatosa Superintendent, Dr. Phil Ertl, is an advocate for equity and believes it would be beneficial to students to include equity-focused courses in the required course curriculum. 
¨I would like to see some requirements related to equity and the better understanding of equity, because, when I look at what our role is in education, it's to create a better society, and if we have an opportunity to do some more work in that area I think it would be awesome.¨
Wauwatosa West Principal Ebony Grice hopes that the district will follow through with equity-focused values to continue to improve education.
¨We have to ask questions and put the action where our words are. We say we're equity focused but where's our action, and what are we actually doing to show that?¨ she said.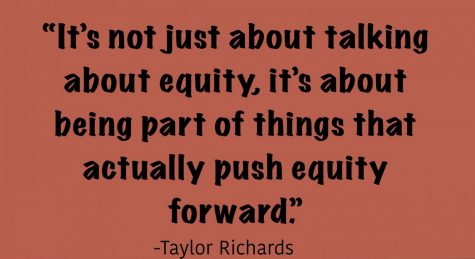 Wauwatosa West teacher, Taylor Richards who spoke during the January 25th school board meeting for the Staff of Color Affinity Group which strives to build community among staff of color, believes that equity is currently not a required focus in learning because schools are still rooted in an old education system. 
¨Education is a very slow moving field. Most people in America have gone to a school and most people think that because they have gone to a school they know what school is supposed to be about,¨ Richards said. ¨Parents, educators, and lawmakers already have a preconceived notion of what school should look like.¨
Richards hopes that the district's message will be applied to action.
¨It's not just about talking about equity, it's about being part of things that actually push equity forward,¨ she said.
Although equity and empathy are necessary skills in life for being able to cooperate and communicate fairly, they are not required courses. Dr. Ertl noted that this is a decision that can only be influenced by legislative state action by the Wisconsin state superintendent and board votes. 
¨I wouldn't say that [core classes] are more important personally, but state law says that they are required. At the high school level there are certain graduation requirements. We also have a school board policy that follows along with the state law.¨ 
Wauwatosa West English and Black Literature teacher Emily Jones is supportive of requiring courses geared towards understanding equity.
¨There has been a need for quite some time to better serve our students and communities with our content and courses and I think we really need to take a look at what we're doing and why.¨
Wauwatosa West Principal Ebony Grice is also approving.
¨I like the idea of equity focused courses, I think those are important,¨ She said. ¨There are so many groups who need to be highlighted, who are underrepresented and undervalued.¨
Although Grice believes equity should be taught in our district, she acknowledges that there will be pushback.
"It's really difficult to get people to see a different view. There's a lot of 'well we have always done it this way' as opposed to 'let's try to pave a new path,'" she said. "The world is more comfortable with leaving things the way they are."
Is the district listening?
While equity-driven courses are not a requirement, the Wauwatosa school board recently added a Black Literature course to their optional curriculum.
"There were a lot of people that wanted to have [the black literature course] and we initiated the process to put it in place but I think it rose a lot out of student comments and student thoughts," Dr. Ertl said. "It really was student-driven.¨
Micheal Meier, in his 17th year on the Wauwatosa school board, agreed that courses like Black Lit were greatly impacted by student input.
"Everybody wanted [the black literature course]. And there was input from students, and input from parents," Meier said. 
Although the Black Literature course was introduced, it's not required, which would only be obtainable through a legislative change at the Wauwatosa school board level. A successful legislative change driven by students through the Wauwatosa school board isn't something that has happened before.
"I don't actually recall a legislative item that was specifically proposed by students. Students do have input, but I don't have recollection of students that authored case legislation," Meier said.
Two year president of the Wauwatosa District School board Dr. Eric Jessup-Anger also acknowledged that the board has not seen many large initiatives led by students, but smaller things have been supported by the board in the past.
"Sometimes students will bring forward specific legislation but a lot of times students will give feedback and then we try to be responsive to listening and understanding how to incorporate student feedback.
"Most things that affect students are not decisions made by the school board. The school board really deals with bigger governance issues like really big picture things and not daily operational issues," Dr. Jessup-Anger said.
The Wauwatosa School Board addressed one example of larger controversy with their decision to add football lights to the Wauwatosa East high school field. 
"The students were the single greatest influence to me in considering the East football lights. The neighbors were 95% opposed and students were 95% in favor," Dr. Jessup-Anger said.
Are students doing enough to make their voices heard?
Students are represented on the Wauwatosa school board by non-voting student representatives. These positions were added to the board in 2018 for the first time, and are tasked with providing student perspectives and feedback from their respective high schools. There are currently three student representatives from Wauwatosa East and one representative from Wauwatosa West. There are no representatives from the elementary or middle schools.
"During my first year on the board, we actually added student school board members. So students, because they aren't elected by the population, can't vote on items. But they can speak on items, they can request something to the agenda, and they can put things over for consideration," Dr. Jessup-Anger said.
Wauwatosa West junior, Nora Rommlefanger, has been a representative for the student council since she was a freshman. This year Rommlefanger was appointed as one out of four student representatives on the board that was selected. "I like to be involved and know what is going on in the school," she said. 
"I think [the board] did a really great thing when asking for student representatives on the school board," she said.  "That was a really big step in the right direction to hear direct student voices."
Rommlefanger recognized that the board is usually willing to hear student feedback. 
"Any student opinion is definitely considered when they are making decisions," she said.
Though Rommlefanger feels that the board is open to student feedback, she doesn't think that enough students are stepping up. 
"When I was applying for the board position last spring, I got the position partially because I was the only student who applied. It is important for students to get out and be active. Getting involved in the student body and the district is really important to make your opinions heard," Rommlefanger said. 
Senior at Wauwatosa East High School, Elizabeth Cady is also a student board representative. Cady has been reaching out to students since this fall and has been gathering peer input regarding learning models and mental health.
"Right now the student council has been sending out monthly surveys to students at Wauwatosa East to get their input and opinion on how [the new models of] learning are going," Cady said. "The co-presidents and I have been meeting with administration to go through some of the results and decide what we can do from there and how we can make the [students] experiences better."
Cady feels that having student board members gives students necessary representation.
"The board members don't have that experience of being in the school and sitting in a classroom for seven hours a day," she said.  "To make a decision you need to hear all sides. If you don't have all of those pieces you can't make a decision that is going to benefit everyone."
Aidan Jones, who works with Cady and Rommlefanger as the second board representative at Wauwatosa East believes that equitable changes to curriculum would benefit students.
¨Having equitable curriculum provided in English and even in science and math, I think that's really important," they said.
The time is now…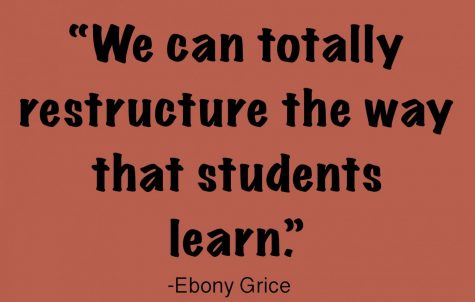 West principal Ebony Grice feels that this is the time to start adjustments to the district and education. 
"This is the best time to be an educator because we can try different things and we can throw spaghetti at the wall and see what sticks," she said. "We can totally restructure the way that students learn. We have realized that sitting in a classroom for seven hours a day might not always be suitable for learning."
Junior and Feminist Student Union co-founder Elise Beaudoin believes that using extracurriculars as a platform will encourage change.
"I think that [clubs] are things students can do while we are waiting for change in the curriculum because as much as we want it to change it isn't going to happen instantly," she said. "For the time being students should join clubs and make their voices heard through those clubs."
Beaudoin also noted that the district can listen to student voices through clubs.
"It would be great if some higher-up people did attend some of those [club] meetings and maybe us as students could try and talk to them," she said.
"A course like [women's studies] would be a kind of eye opener. Sometimes you don't realize something until it's told to you," she said.  "It would really bring a lot of attention to the fact that normally we don't learn much about women."
Leave a Comment
Donate to The Tosa Compass
The Tosa Compass is the only dedicated Wauwatosa newspaper, providing quality news coverage. Your donation will support the student journalists of Wauwatosa East and West, helping us purchase equipment and cover our annual website hosting costs.